Here is a leaked internal AA memo that AA board member Paul Cleary initiated to address the ever increasing problem of predators within Alcoholics Anonymous. He was very concerned about minors being sexually abused by AA members. But at the end of the day as you will see reading the entire internal memo, AA voted NO to do anything to protect those they serve. This is shameful and criminal that these abuses are allowed to continue without the government and the Insurance companies mandating AA to comply with standard safety measures that any respectable organization has. Send this to people you know who can make a difference such as child advocacy groups, women against violence groups, your church, congressmen, senators and governors. Please get the word out to stop the predators in AA.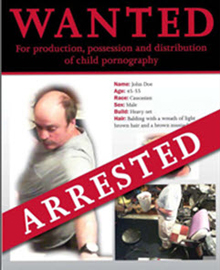 PREDATORS IN AA
UNFORTUNATELY COMPLAINTS HAVE BEEN RECEIVED ABOUT GROUPS OF MEMBERS AND INDIVIDUAL MEMBERS WHO ARE INVOLVED IN THE FOLLOWING BEHAVIORS TOWARD OTHER MEMBERS AND OTHER GROUPS IN THE FELLOWSHIP. ACTUAL OR IMPLIED VIOLENCE, BULLYING, INTIMIDATION, STALKING,THREATENING BEHAVIOR, VERBAL, EMOTIONAL, AND SEXUAL ABUSE.
SOME OUTSIDE AGENCIES ARE UNWILLING TO REFER THEIR CLIENTS TO US BECAUSE THEY ARE BEING TOLD BY OTHER CLIENTS OF WHAT'S HAPPENING IN REGARD TO SEXUAL ABUSE IN AA.
THERE IS CONFUSION ABOUT TAKING LEGAL ACTION AGAINST PERPETRATORS BECAUSE THE VICTIMS THINK THEY WILL BE BREAKING ANONYMITY, FEAR RETRIBUTION AND THAT THEY WON'T BE BELIEVED.
BECAUSE THE VICTIMS OF THESE BEHAVIORS ARE THE WEAK AND VULNERABLE, WE WOULD LIKE GUIDELINES THAT CLEARLY OUTLINE AND DEFINE WHAT ACTIONS THE VICTIMS OF THESE ABUSES ARE ABLE TO TAKE, NOT JUST THE GROUP CONSCIENCE, BUT ALSO THEIR RIGHTS WITHIN THE LAW. ALTHOUGH WE DO NOT LIKE TO BE INVOLVED IN THE CONTROVERSY THESE ACTIONS MAY INITIATE,  THE PROBLEM HAS BECOME SUCH THAT WE NEED TO TAKE STEPS IMMEDIATELY TO CURB, OR IF POSSIBLE ERADICATE THESE BEHAVIORS FROM OUR FELLOWSHIP.
FOR A HOST OF MORAL, ETHICAL AND LEGAL REASONS, IT IS TIME FOR THE GENERAL SERVICE BOARD TO PROVIDE LEADERSHIP IN ADDRESSING THE ISSUE OF CHILD SEXUAL ABUSE IN AA
PAUL E. CLEARY    GENERAL SERVICE TRUSTEE
GENERAL SERVICE BOARD OF ALCOHOLICS ANONYMOUS INC.
COMPLETE INTERNAL AA MEMO ABOUT PREDATORS IN AA-
http://stinkin-thinkin.com/wp-content/uploads/2011/07/ATTACHMENT_TO_TOPIC_002-PREDATORS.doc.pdf