Here is a case where neighbors of George Zimmerman had went to police and complained about his aggressive tactics as Captain of his community watch group. He encouraged others to carry firearms. Yet police did not follow up on those complaints. After the killing of teenager Trayvon Martin, 17 by George Zimmerman, police told the family he had a squeaky clean record. This was not true as he had entered into a differed court program , at this time we do not know if he was mandated to attend Alcoholics Anonymous meetings or not. It did involve violence with a police officer over his friend selling alcohol to minors. Time will tell.
Sanford in Seminole County is not far from Holly Hill Florida, where we have a similar situation where Police Chief Barker totally dismisses the complaints from local citizens about aggressive behavior from Daytona Alcoholics Anonymous Meetings and Daytona Narcotics Anonymous members in our Parks. Citizens http://nadaytona.org/rude-awakening/  have been threatened to use a gun against Holly Hill Residents and businesses. Maybe the City of Holly Hill will see the error in their ways, and protect the public that visits our parks. The Sanford Police Chief has stepped down. Good idea!
R.I.P Trayvon Martin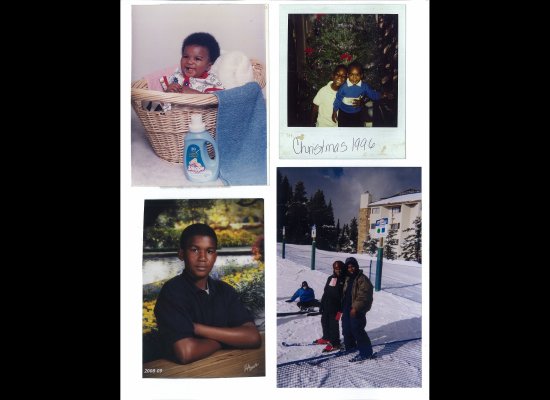 George Zimmerman Neighbors Complained About Aggressive Tactics Before Trayvon Martin Killing
A volunteer community watch captain who shot an unarmed Florida teenager to death last month had been the subject of complaints by neighbors in his gated community for aggressive tactics, a homeowner said.
George Zimmerman has not been charged in the Feb. 26 shooting of Trayvon Martin, 17, who was walking home from a convenience store in Sanford, Fla., near Orlando. Zimmerman, who patrolled the Retreat at Twin Lakes development in his own car, had been called aggressive in earlier complaints to the local police and the homeowner's association, according to a homeowner who spoke on the condition of anonymity.
At an emergency homeowner's association meeting on March 1, "one man was escorted out because he openly expressed his frustration because he had previously contacted the Sanford Police Department about Zimmerman approaching him and even coming to his home," the resident wrote in an email to HuffPost. "It was also made known that there had been several complaints about George Zimmerman and his tactics" in his neighborhood watch captain role.
The meeting was attended by Sanford Police Chief Bill Lee, the detective assigned to the investigation and an unnamed member of the city council, according to the homeowner's association newsletter. The chief couldn't immediately be reached for comment about the complaints. A member of the homeowner's association board, who asked not to be quoted by name, said she "hadn't heard about any complaints" about Zimmerman. Zimmerman's phone number is disconnected and efforts to reach him have been unsuccessful.
Talk of prior complaints against Zimmerman comes as pressure mounts on law enforcement. Protesters have gathered outside Sanford police headquarters. The Martin's family and attorneys have held press conferences calling the killing an outrage and pleading for Zimmerman's arrest. High school classmates and citizens are granting interviews to reporters asking why no one has been charged. And as the story continues to gain national media attention, civil rights leaders, including members of the NAACP and the Rev. Al Sharpton, said they are preparing to join the family of Martin, who was black. Zimmerman is white.
"This case is disturbing to say the least," Sharpton told Huffpost. "This is appalling, to think that this guy admitted to initiating the conversation and that there was no crime other than the killing of this young man. Yet, [Zimmerman] is walking around with no threat of an arrest."
Sharpton said he will travel to Florida this week.
Here is a case where neighbors of Georgr Zimmerman had went to police and complained about his aggressive tactics as Captain. George Zimmerman Arrested 11/18/2013.
Zimmerman called police the evening of the shooting to report Martin as a suspicious person, police have said. A dispatcher told Zimmerman to stand down and an officer was on the way. Zimmerman confronted the youth anyway and Martin was shot in the chest with Zimmerman's 9 mm pistol, police said. Police questioned Zimmerman, then released him.
According to Martin's family, police initially told them that Zimmerman said he acted in self-defense and that his record was "squeaky-clean." Public records show he was arrested in Orange County in 2005 on charges of resisting arrest with violence and battery on a law enforcement officer. Those charges were later dropped.
Benjamin Crump, the Martin family's attorney, filed a public records lawsuit last week seeking the 911 recordings for the night of the shooting. Crump said people with access to the tapes told him Zimmerman made a comment about Martin's race during the call and said he had no intention of letting the youth get away because, "they always get away."
"I don't think they have any intention on arresting this white man for killing this black boy," Crump said on Sharpton's radio show Monday.
Chief Lee said during a Monday afternoon news conference that his department's investigation should be concluded by Tuesday and delivered to the Seminole County State Attorney's Office. Lynne Bumpus-Hooper, a spokeswoman for the State Attorney's Office, said once the case is handed over "it will be thoroughly digested and we will make decisions."
Protestors jeered Lee during the news conference when he said he does not believe his investigators have enough evidence to charge Zimmerman in the killing, according to local news accounts. Lee said that he believes that "we can get through all the ugly thoughts and all the disagreements and all the ill will and hard feelings and truly come together as a community."
"It is with that thought that we want to make sure that we due a fair and complete and thorough investigation so that we can reach some form of justice with this event," Lee said. He added "that there is the right for someone that has a concealed weapons permit to carry that weapon" and that police support the neighborhood watch program.
"In this case Mr. Zimmerman has made the statement of self defense," Lee said. "Until we can establish probable cause to dispute that, we don't have the grounds to arrest him."
One person shouted, "The black community sees your department protecting the shooter," and "a little black boy is dead."
HTTP://www.huffingtonpost.com/2012/03/12/george-zimmerman-trayvon-martin_n_1340358.html#s766193