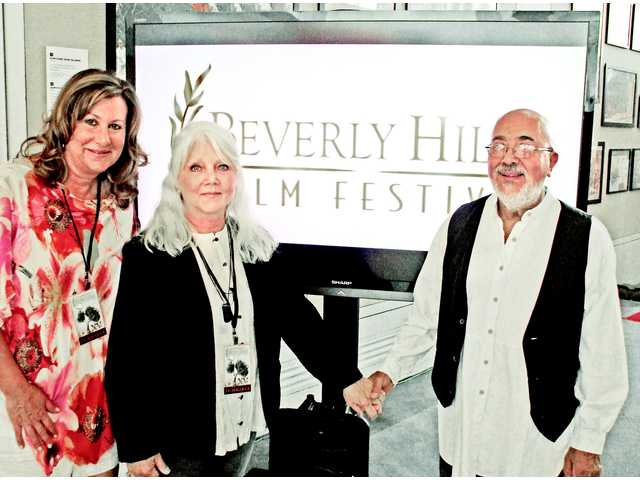 Documentary featuring Brada case to be shown at Cannes Film Festival
Jim Holt May 15th 2015
A film documenting the story of Saugus resident Karla Brada, who was murdered by a boyfriend she met through Alcoholics Anonymous, will be screened at the Cannes Film Festival this year.

The film, called "The 13th Step," tells the story of Brada and other individuals victimized by criminal acts of AA members. The parents of Brada, who was murdered by AA member Eric Earle in 2011, have filed a wrongful death lawsuit against AA. Violent felons in AA and NA Daytona meetings.
"It feels good that the world will know," Brada's mother, Jaroslava Mendez, said of "The 13th Step" being shown at the prestigious Cannes Film Festival, which started Wednesday and continues until May 24.
Created by documentary filmmaker Monica Richardson, "The 13th Step" premiered at the Beverly Hills Film Festival earlier this month, where it won the Best Documentary Award.
Earle was convicted last September of murdering Brada by willfully and deliberately smothering her to death between the night of Aug. 31, 2011, and the morning of Sept. 1, 2011, inside the couple's Saugus condominium. He was sentenced to 26 years in prison.
Earle and Brada had met through AA.
Jaroslava and Hector Mendez's wrongful-death lawsuit, filed by Valencia attorney John Noland, alleges negligence on the part of AA. It was served on New York-based Alcoholics Anonymous World Services Inc., Noland said.
"This lawsuit is to help other people," Jaroslava Mendez told The Signal shortly after the suit was filed.
Last month a judge approved Noland's request to refine his lawsuit against AA. He has until mid-June to serve AA's lawyers the revised version of the suit, he said.
jholt@signalscv.com
661-287-5527
on Twitter @jamesarthurholt